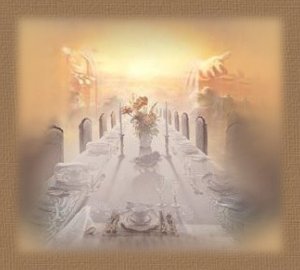 Grace Before Meals
(Sing to hymn Amazing Grace)

We ask you, Lord, to bless this food
And all who are gathered here
That we may work for your sweet name
And spread your love most dear.

Bless all the folks who cooked this food
And all who served in love
Send down your gifts upon them now
With gifts from far above.

We ask your blessings too Oh, Lord
On those who prepared this day
And give to them your eternal gifts
In your own special way.

We carry on to celebrate
With friends who have gathered here
Let's laugh and sing with all our friends
And those who are far and near.